East Tennesee Personal Injury Lawyers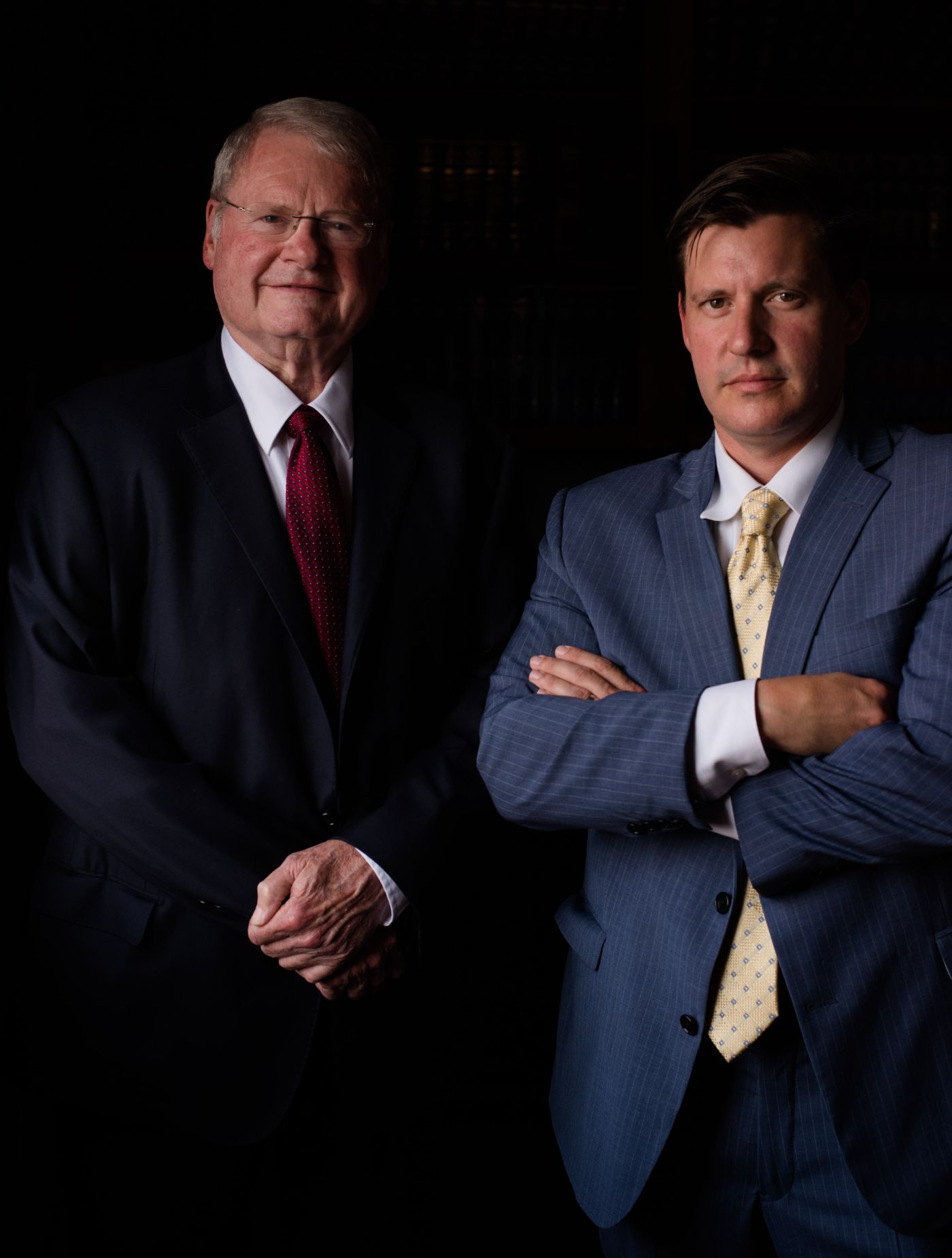 Our founding partner, Robert Payne Cave, Sr. started our law firm in 1974. He moved to Greeneville from Kentucky and opened his law practice. After many years of hard work and dedication to his clients, his son Jonathan Sevier Cave joined the firm and built the Cave Law Firm into what it is today. We are a diverse Tennessee practice with many practice areas. Our firm has skilled attorneys to assist with your personal injury, federal criminal defense, and many other legal matters. We will select the best attorney to handle your personal situation.
Our attorneys handle federal criminal defense including tax fraud, bank fraud, health care fraud, insurance fraud, conspiracy, terrorist acts, money laundering, securities fraud. We also handle personal injury, injury in public places, defective products, medical malpractice, bankruptcy, social security disability, DUI (driving under the influence), tractor/trailer accidents, DWI (driving while intoxicated), criminal defense, workers' compensation, wills and probate, family law including divorce, custody and child support. This list is not exhaustive and there are unique situations that can arise. Please contact us to discuss how to proceed with your legal issues. We have a long history and a stellar team that will aggressively seek a positive outcome for you no matter what the legal issue might be.
Although our offices are located in Greeneville and Kingsport, our attorneys will fight for justice anywhere in East Tennessee. We are routinely in Johnson City, Bristol, Jonesborough, Morristown, and Elizabethton. Our Eastern Tennessee personal injury lawyers represent people in picturesque towns like Limestone, Gray, Mosheim, Bulls Gap, Rogersville, Bean Station, and Sneedville. Our attorneys are familiar faces in Newport, Knoxville, Alcoa, and Maryville while handling complex litigation. We aggressively fight for our clients in the U.S. Federal Courts located in Greeneville, Knoxville, Chattanooga, and the Sixth Circuit Court of Appeals. If you need our legal assistance anywhere in East Tennessee, rest assured that we can help you. If you are unable to come to one of our offices, we can make arrangements come to you.
If someone else might be legally responsible for an injury you have incurred then you need a personal injury attorney to help guide you through the legal process. The Cave Law Firm is experienced in handling personal injury cases in East Tennessee. We also have experience in Federal Court and can defend you if you have been charged with a federal crime such as tax fraud, bank fraud, health care fraud, insurance fraud, conspiracy, terrorist acts, money laundering, securities fraud and more. Federal courts are very different from state courts and require an attorney who can handle federal law, federal prosecutors and federal judges. Throughout East Tennessee we also assist our clients with medical malpractice, defective products, workers compensation, social security disability, family law including divorce, child custody and child support. Having offices in small towns like Greeneville and Kingsport we know that. Legal problems of any kind can be difficult to navigate, but our attorneys are experienced in all areas of the law and can guide you through the process each step of the way.
Our Reputation Proceeds Us
The Cave Law Firm has been serving East Tennessee since 1974. Our Eastern Tennessee personal injury lawyers have served countless clients. The Cave Law Firm, PLLC, a family firm, is honored to receive many referrals from former clients from Kingsport, Greeneville, Morristown and all over Tri-Cities. We are now representing the second and third generations of families in this part of Tennessee, helping them resolve the legal problems that arise most often in the lives of ordinary people. With offices in Greeneville and the Tri-Cities, our law firm is committed to providing each client with a well-prepared case and frequent progress reports. The average person goes through life without consulting an attorney very often. However, when legal problems arise, whether it's a serious injury, DUI charge, bankruptcy, a pending divorce, or a contested will, people want counsel and advocacy that they can trust. It can be the scariest time in a person's life and important decisions often need to be made quickly. Many of those decisions should not be made without counsel of a competent, knowledgeable attorney by their side. With so many lawyers in the area to choose from, it can be a daunting task to find the best lawyer who will do the right job for them. Our competent attorneys can do the job for you. Let our reputation and history speak for itself.
We welcome Spanish-speaking clients. Attorney Jonathan Cave is fluent in Spanish and can provide legal services in Spanish to assist the Hispanic community if needed.
You will find us to be zealous in pursuit of positive results and dedicated to giving clients the personal attention they deserve. If you are looking for the best Greeneville or Kingsport attorneys, look no further than the Cave Law Firm. Based in Greeneville and Kingsport, The Cave Law Firm, PLLC, represents clients throughout the Tri-Cities and Eastern Tennessee.